Non-district schedule to set tone for Pearland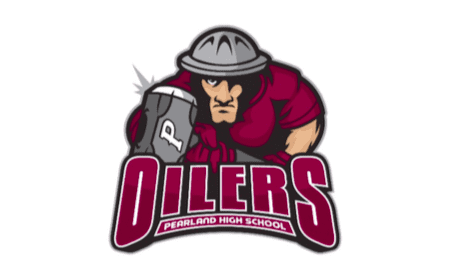 Early results against non-district foes will set the tone for the Pearland Oilers for the 2021 football season.
Last season, the Oilers finished 8-3 overall while head coach Ricky Tullos got is first playoff win in his third year at the helm of the Pearland football program.
Pearland is looking to advance to the post-season for the 22nd straight year and the Oilers need to use the non-district schedule as momentum to begin District 23-6A action.
Here are the first three non-district opponents for the 2021 season.

Ridge Point Panthers
Friday, August 27, 7:00 p.m.
The Rig
Facing Ridge Point will be an early test for Pearland as the Panthers were also 8-3 last season while advancing to the DI regional finals as District 20-6A champions.
Ridge Point is a pre-season pick to win the district title again with four offensive and seven defensive starters returning to go with 20 returning lettermen.
The Panthers have an experienced quarterback returning in Bert Emmanuel, Jr., whose father was the former QB for Rice University. Emmanuel, Jr. (6-3, 205, 4.4) is a dual threat QB who threw for 1,437 yards and 16 TDs while rushing for 504 yards and 6 TDs last season.
WR Marvin Session (6-0, 200, 4.5) is a dynamic threat on offense and special teams will compliment Emmanuel. Junior RB Ezell Jolly (6-0, 180, 4.5) will use his speed in the ground attack.
The offensive line will be anchored by Calvin Harvey (6-7, 325) who has already received multiple FBS offers.
The Panthers will have an experienced and fast defense on the field led by defensive tackle D.K. Kalu (6-3, 275) who is also being highly recruited. He will be supported by DB Taylor Davis (6-1. 185, 4.5), DL James Eaglin (6-5, 280), DB Ryan Ramsey (5-10, 175, 4.5), DL Clayton Cherry, DB Alejandro Colbert, DB Terrance Howard, LB Dylan Vaughn, LB James Walley, and LB Mason Hall.
Prediction: Ridge Point 21 – Pearland 14
---
Spring Branch Memorial Mustangs
Friday, September 3, 7:00 p.m.
Tully Stadium
Pearland has played SB Memorial 15 times in the past and lost only twice, but the two teams have always battled in close games.
Memorial is coming off a strong 7-3 season while advancing to the bi-district playoffs.
The Mustangs have seven offensive and five defensive starters returning with 23 lettermen so they should be even better this season to make this a pivotal game for both teams.
A solid ground attack has always characterized a Memorial team and it will this year led by RB Carson Zahn (5-8, 325, 4.5) who had 1,003 yards rushing and 12 TDs last season.
Memorial also has an experienced offensive line led by OL George Eubanks and George Foenig. WR Kyle Siblik (5-11, 170. 4.5) will give the Mustangs the option to stretch the field with a passing attack by QB Mason Sanders.
The defense will also be a key to the Mustangs success as they return some very gifted players in LB Bauer Bruce (6-0, 185, 4.8), and LB Marshall Bergenzer (6-0, 185, 4.8). Bruce had 81 tackles and Bergenzer had 63 tackles and 1 INTs last year.
Also on defense is LB Grayson Linecum (6-2, 190, 4.8) and DL Will Klingberg.
Prediction: Pearland 20 – SB Memorial 17
---
Oak Ridge War Eagles
Friday, September 10, 7:00 p.m.
The Rig
Oak Ridge was an area finalist last season and finished with a 6-5 record. It was the first time Oak Ridge had a playoff win since 2002. The War Eagles have five offensive and nine defensive starters returning with 23 lettermen which positions them to return to the playoffs again.
QB Steven Smedley (6-1, 170, 4.6) will lead the offense after passing for 671 yards and 8 scores while rushing for 205 yards and one TD last year. RB Jahron Jones (5-8, 180, 4.7) rushed for 606 yards and 5 TDs while grabbing 11 passes for 195 yards and one score.
The offensive line will be inexperienced with offensive tackle Cameron DelRey (5-9, 260) anchoring the line.
The Oak Ridge defense will have to set the pace early in the season till the offense can catch up.
Defensively, the War Eagles will be led by DB Dexter Green (6-2, 170, 4.4), DE Myles Terry (6-2, 220, 4.9), DB Sammy Keith (6-0, 155, 4.6), LB Matthew Humplik (6-2, 200, 4.9), DB Jordan Holmes, LB Ben DelRey, and DE JaQuavius Pierce.
Prediction: Pearland 31 – Oak Ridge 14