Pearland names B.J. Gotte as new football coach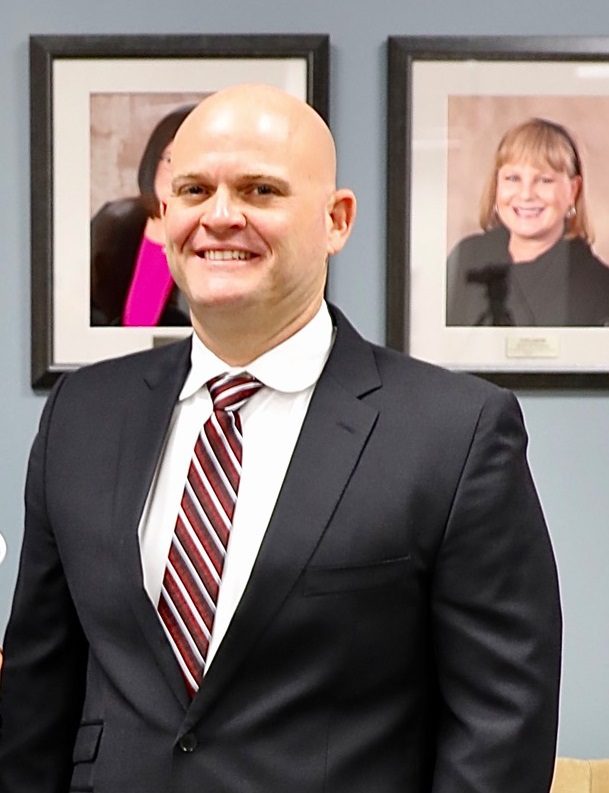 There was a time that a top name coach would have never shown any interest in being the head football coach for the Pearland Oilers.
However, in 1997, a young coach by the name of Tony Heath changed that image of the Oilers who were previously a homecoming favorite for an easy win.
Heath retired in 2016 with a 20-year, 195-53 record and one state championship in 2010 and a state finalist squad in 2013.
Former George Ranch head coach Ricky Tullos accepted the head coaching job in 2018 and posted a 33-11 record while keeping the consecutive playoff record at 22 straight years intact…though the Oilers were eliminated in the first round three out of the last four years. Tullos won one district title and one playoff game in four years. Tullos recently departed Pearland to become the head coach for the Bryan Vikings.
It didn't take long for athletic director Ben Pardo and his committee to find the right man to guide the Oilers with the goal of getting them back to the upper echelon of football powers in the state.
It has been just a little over a couple of months since B.J. Gotte led the Katy Paetow Panthers to the Class 5A Div. I state title with a 15-1 mark.
Now, the 42-year-old coach is trading in the P for the Panthers for the P for Pearland as he assumes the top spot for the Oilers.
Gotte was hired eight months before Katy Paetow High School opened in August 2017. He went 35-13 in leading the football program, his first head coaching job.
The Panthers had a 3-7 record in their inaugural varsity season in 2018. From there, they went 8-3, 9-2, and then 15-1 last season, earning a share of the District 10-5A, Division I championship before rolling through the post-season to become the second school in Katy ISD to win a state football title.
In a recent interview, Gotte said, "It was the hardest decision I've ever had to make. Katy is where I'm from. It's home. When I went to Paetow, I went with the intent of raising my family there. That's why you take it, is to be there.
"But every coach always has a list of schools in their mind where, if they ever reached out or an opportunity ever presented itself, you at least have to listen. Pearland was one of those places."
Gotte comes to Pearland a proven winner with a championship pedigree at Katy High School.
He was a part of four state championships: three as an assistant coach and offensive coordinator at Katy (2003, 2012, 2015) and one as offensive coordinator at La Marque (2006). He played on the offensive line for the legendary Mike Johnston at Katy in the '90s, graduating in 1997.
In twenty years as an assistant coach, offensive coordinator, and head coach, Coach Gotte's record is 211-45, an average of 11 wins per season and has been part of the UIL playoffs seventeen out of twenty years. Has participated in the state quarterfinal game eleven times, the state semifinal game nine times, the state final game eight times, and has won the state championship five times (4A, 5A, and 6A).
"In addition to the championships and wins, I have a great passion to prepare my players to become responsible, accountable young men by teaching work ethic, discipline, and teamwork," Gotte said.
As a sophomore, Gotte helped the Tigers to the state final against Plano. He also coached under Johnston from 2001-2003 as an assistant offensive line coach and was assistant coach and offensive coordinator under Gary Joseph, who succeeded Johnston in 2004, from 2009-2016 after stints at Deer Park, La Marque, and Flower Mound Marcus.
Gotte, who spent kindergarten through high school in Katy, said the move is bittersweet.
"I've worked so hard to get (Paetow) to where it's at," he said. "I wish I could've enjoyed it a bit more, because now I'm turning around and starting over again. At the same time, coaching is unique. Good jobs open up every now and then, every 5-10 years, and this is one of those good jobs."
Coach Gotte is vested in process, development, and growth that will bring excitement to the program, campus, and community. He leads by example and will be a great leader and role model for Pearland ISD.