Pearland's Ricky Tullos hired as new football coach at Bryan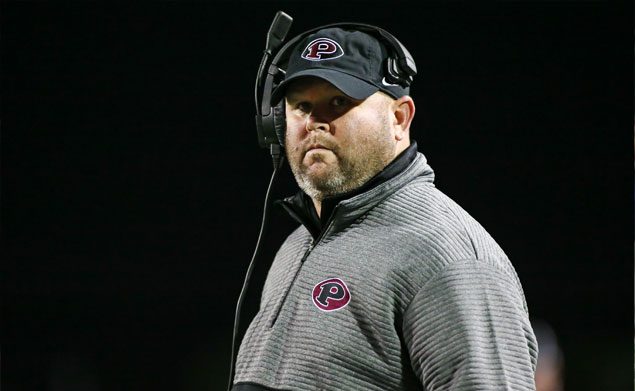 The Bryan school district hired Pearland's Ricky Tullos as Bryan head football coach and athletics coordinator Monday night at its school board meeting.
Tullos spent the last four seasons at Pearland, going 33-11 and making the playoffs every season.
At George Ranch, Tullos was 59-18 in six seasons, making the playoffs the last five years. He led George Ranch from a JV schedule in 2011, replacing Trevor White who was killed before taking over the program.
Tullos was Cleveland's head coach from 2007-10, going 26-18 highlighted by a 10-1 record in 2008 and 10-2 in 2009. Tullos graduated from Cleveland and Sam Houston State. He started his coaching career at Splendora as a defensive coordinator. He is 117-47 in 14 seasons with 12 playoff appearances and six district championships.
Tullos will replace Ross Rogers, who is retiring after 36 seasons. Rogers spent the last decade at Bryan, going 49-58. Bryan won back-to-back district titles in 2014 and 2015 under Rogers, going 10-2 and 9-4. Both times the Vikings lost in the playoffs to Tullos and George Ranch in the regional quarterfinals. George Ranch grabbed a 48-13 victory over the Vikings at Waller in 2015 and the following season, in a 16-0 march to the state title, the Longhorns beat Bryan 48-28 at the University of Houston.
While at Cleveland, Tullos led the Indians past Rudder 48-0 in 2008 at Merrill Green Stadium.
Bryan ISD had approximately 78 applicants for the position. A six-person search committee that included Williamson and Rush along with the Bryan principal, assistant athletics director and executive directors of school leadership interviewed 12 of the applicants. The final interviews were conducted by the interim superintendent, the high school principal, Williamson and Rush.